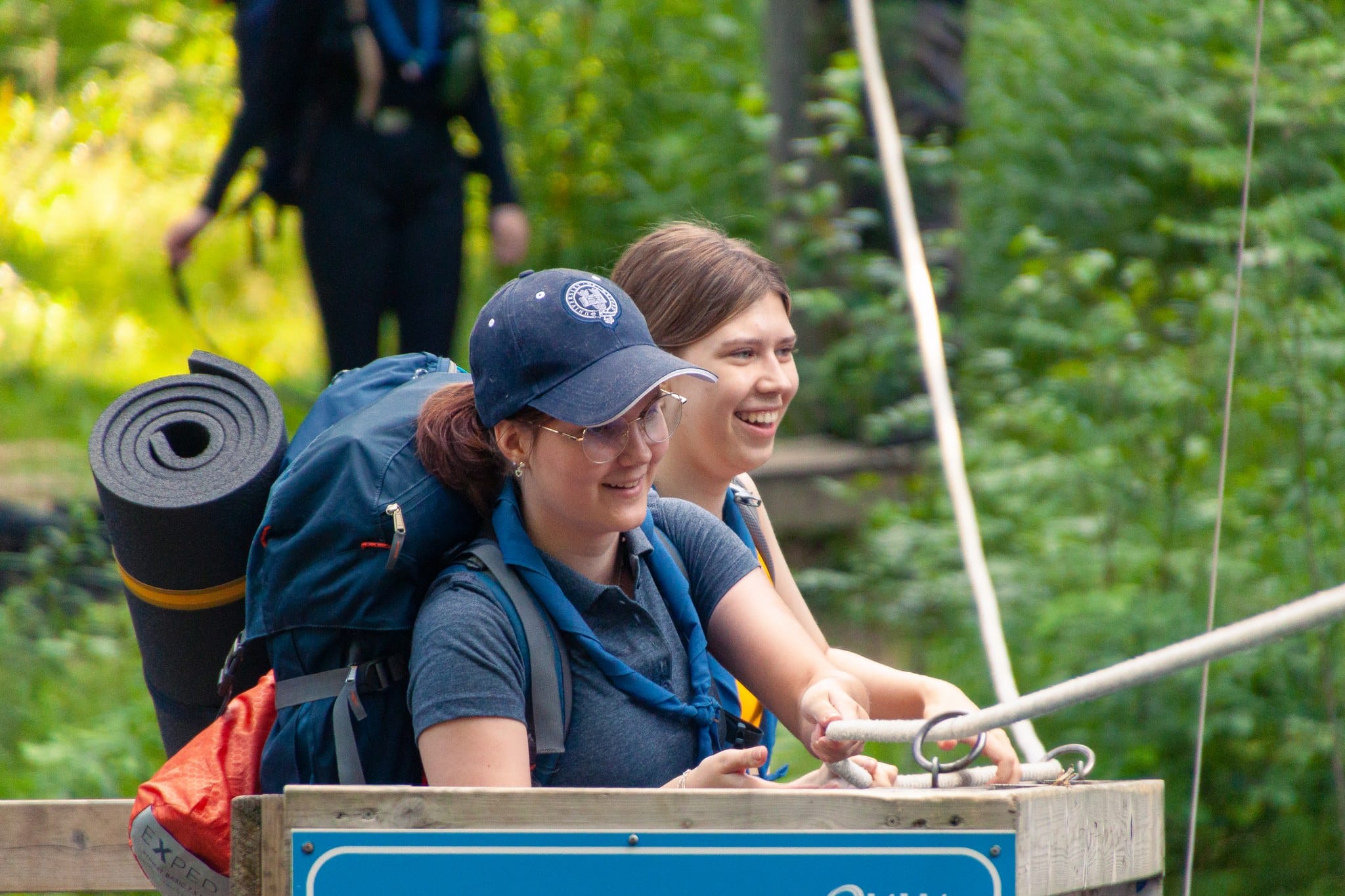 Pohjolan Pirteät
"Minä pir pir pir, minä tee tee tee,
minä pir, minä tee, minä ää ää ää,
Minä Pohjolan PIRTEÄ!"
Scout and guides troop from Oulu, Finland
Scouting and guiding in Oulu
Pohjolan Pirteät, better known as PoPi is a scout troop formed by over a hundred active Guides and Scouts from all over Oulu. Our groups meet weekly at The Karjasilta Church and The Lämsänjärvi Camp centre. We have Guides and Scouts from all age groups involved, although the official Guiding and Scouting program is meant for Guides and Scouts between 7 and 22 years of age. Between that age bracket, the Guides and Scouts are split between five age sections. For Guides and Scouts younger than 7 years, we offer Family Guinding and Scouting and for Guides and Scouts older than 22 we offer Adult Guiding and Scouting.
The leadership training starts at 15 years of age and small steps towards leadership are taken along the way beforehand. You can start Guiding and Scouting as an adult even if you don't have previous background in Guiding and Scouting. In Guiding and Scouting you get to improve upon yourself, learn new things and support the youth in growing up as active citizens.
Now is the best time to join The Guides and Scouts!
You can join The Guides and Scouts any time of the year as long as we have space in the groups. We run an enrollment event every August where we form new groups fot he coming year, but you may join us during the season as well. Please contact us and ask for the current group situation!